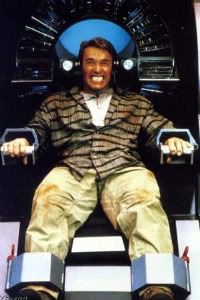 Say it ain't so....

The Hollywood Reporter has an article on an upcoming remake of the 1990 science fiction film, "Total Recall."

The original was directed by Paul Verhoeven and starred Arnold Schwarzenegger, Sharon Stone, Michael Ironside, and Ronny Cox.

Kurt Wimmer (Equilibrium and Ultraviolet) is set to write this remake, with Neal H. Moritz developing and producing. The article goes on to state that the studio is calling it a "contemporized adaptation," whatever that means.

Bad news is what that means.

Shut down the reactor. Shut down production.