Hour Four of The Prisoner remake, Darling, is the second hour of the second night's Prisoner episode. The Prisoner remake stars Jim Caviezel and Ian McKellen as Number Six and Number Two.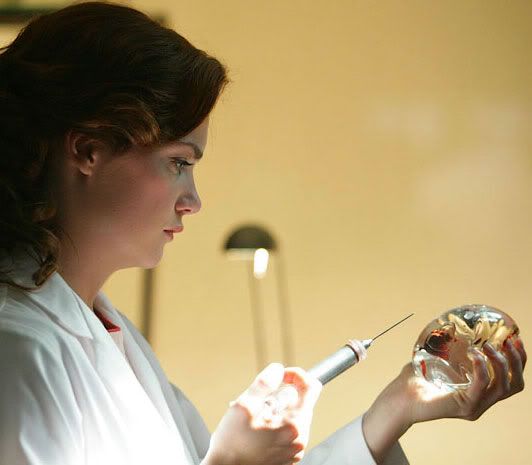 Six is convinced to try a dating service, at the Modern Love Bureau. He isn't willing to take part in the scheme, until he recognizes the woman who had been matched to him, 4-15, who looks exactly Lucy, a female he knew in New York.
A plot point carried over from the previous episode, Two shows 11-12 a large sinkhole in the ground, which is dismissed as something due to the weather. Another sinkhole appears outside 147's house. Both Six and 313 wonder what the hole really may be. 832, 147's daughter, falls into the hole.
Six falls in love with 4-15, but is this love too good to be true?
And remember: "Keep a Pig for Stability."
The title is a shortened version of the original series title, "Do Not Forsake Me Oh My Darling," though it only bears no resemblance to it. Next up, "Schizoid."
*** out of *****